i4PROPERTY ARE BUYER'S AGENTS
WE WILL FIND YOUR
NEXT CASHFLOW
POSITIVE PROPERTY
IN A GROWTH SUBURB
FREE INVESTOR INFO PACK
Access these great resources to assist
your investing journey!
INCLUDES OUR 24-POINT CRITERIA CHECKLIST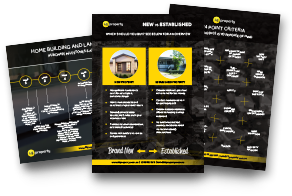 ENTER YOUR DETAILS TO DOWNLOAD YOUR FREE INVESTOR INFO PACK:
i4property is a buyers agent that specialises in investment property
We research, locate and purchase high-yield, cashflow positive investment properties with a view towards helping you achieve financial independence and to leave behind a legacy. Through our Partner Program we walk with you through the entire investing journey; getting you investment ready, researching and sourcing an investment property in line with your goals and strategy and then ensuring your property is managed and tenanted.
We make successful property investing as easy as possible and can get you into a high-growth brand new investment property within 3 months, so call us today on 1300 883 920 or go here to send us an email.
Your
property
wealth
calculator
Your 3min Property Wealth Calculator was designed as a free resource to get you inspired about your potential future wealth – enjoy!
What our clients are saying
Alicia, Single Mother
Was looking for a low-risk investment
Geoff, Business Owner
Looking for an investment opportunity
Adrian, Seasoned Investor
Was looking to continue his investing journey
Take a step.
Contact us today!