1. Are You Investment Ready?
Would like to invest in property, but you're not sure if you're ready to go? Find out here form.
2. Refer-A-Friend Form
Not yet ready to invest, but know someone who is? Then simply fill out this form.
3. Financial Calculators & Apps
The Australian Securities and Investments Commission makes available a wealth of tools to assist your investing journey and financial management in general, click here to view.
4. 2017 Tax Law Changes to Depreciation Explained
Australia's tax law went through several significant changes that affect property investors and depreciation in the last budget. This video is an excellent explanation of those changes. Click here to view.
5. Property Wealth Calculator
The Property Wealth Calculator is a serious investing tool that we built from the ground up to help you make calculated investment predictions. Click here to access.
6. An introduction to SMSF
If like many Australians you are interested in growing your super through the Australian property markets then we would recommend that you take a look at this introductory video produced by the Australian Taxation Office, click here. A Self Managed Super Fund will require much expert help to setup and to maintain, however, with the right team the potential rewards are well worth it. .
FREE INVESTOR INFO PACK
Access these great resources to assist
your investing journey!
INCLUDES OUR 24-POINT CRITERIA CHECKLIST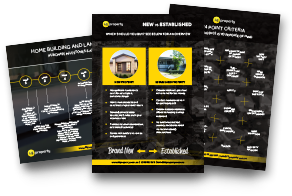 ENTER YOUR DETAILS TO DOWNLOAD YOUR FREE INVESTOR INFO PACK:
WHAT'S YOUR
WEALTH POTENTIAL?
TAKE THE FIRST STEP
WITH OUR
FREE CONSULTATION
Take a step.
Contact us today!