Tim is a family man driven to make a difference in the lives of others and passionate about helping people succeed. His daughters and his wife Lena are the pride of his life and you can find Tim surfing a wave on Sydney's Northern Beaches if you get up early enough. Tim has been a successful property investor for over 20 years and started i4property to help others realize the dream of property investing for themselves.
Talal has over 18 years of experience in sales, marketing, training, and property investing and on top of all that is also a genuine people-person. Talal carries a desire to help people get ahead in life and developed this passion and his exceptional customer service skills while working over 10 years for Mercedes Benz. Talal holds a current real estate licensea and has personally made over a million dollars through property investing.
Anjay has been sourcing and purchasing investing property for clients full time for almost ten years and brings a wealth of property investing experience to the table. A highly engaging, dynamic, honest, up front and fun person Anjay's mission is to make the confusing world of buying property easy to understand and enjoyable again.
David has over 30 years experience in international trading, specifically connecting Asian business people with the right product and service globally. Born in Korea, David has lived in Belgium for 6 years working in sales and marketing through Europe. He has since been living in Australia for 12 years as a broker for business transactions between Australia and Asia (specially China). David loves to help Asian people invest in Australian property and successfully navigate all the legislation.
Jarrod was Melbourne born, but was raised on the beautiful Northern Beaches. With a love for all outdoor sports, the father of two energetic little boys who keep him and his Brazilian born wife Angelica very busy! Jarrod is an enthusiastic professional with a passion for investing in property.
Debbie Rossi was born in the north shore, but her heart belongs on the beaches having lived here for the last 30 years. Her father being an experienced property investor inspired Debbie's own passionate obsession with real estate. Her first job was with LJ Hooker Willoughby as a receptionist working her way up to property management and then in finance working at NAB and GMAC finance.
Lena loves living on the Northern Beaches of Sydney with her beautiful family. She enjoys spending time with her three girls and husband Tim, taking advantage of the local beaches, gorgeous surroundings, good food and great friends. Lena is a passionate artist who loves spending time with her paints and canvas, but is even more passionate about bringing help to struggling and less fortunate people both locally and abroad.
Why choose i4property over other buyers agents?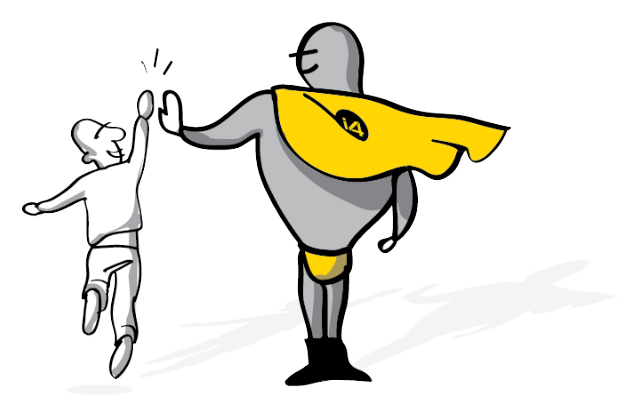 Because life is better in pairs.
While there is no shortage of investment property buyers agents, i4property offers one main unique point of difference, that being, our Partner Program. So not only do we find our clients well researched, cashflow positive, high-yield investment properties in line with their investment goals, but through our Partner Program we guide our partners, over 12 month periods, through the whole investment journey. This includes monitoring every stage of the journey and conversing with all third-parties, professionals and stakeholders to ensure that all deadlines are met, potential issues are resolved in a timely fashion. Resulting in the delivery of the highest quality investment properties, housing great tenants.
Effectively this means that the weight of the journey rests on our shoulders so you can get on with your life and doing what you love. So while the big decisions are still in your hands, we work the fine details and keep tabs on the deadlines allowing you to bypass much of the stress that usually goes with property investing.
Take a step.
Contact us today!